There are many ways to identify a Morris 850, from a check of key features to a detailed investigation of identification numbers and body components.
Basic features
With the Morris 850 being a unique model in Australia, an original car can be easily identified by checking for these key features.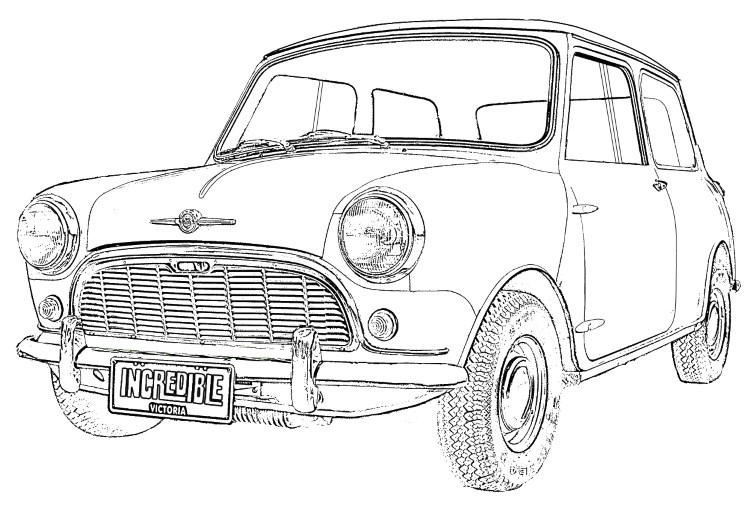 Engine Bay
Identification plate stamped with type code 'YMA2S1'
848cc engine, stamped with prefix code '8AMUH' or '8YUH'
Exterior
Pressed steel radiator grille (painted white or chrome)
Sliding windows for doors
'Morris 850' badge on boot lid
Interior
Long 'magic wand' gear lever
Push button floor starter
Silver centre speedometer
Patterned vinyl seat facings
Detailed identification
After many decades since being built, it is not unusual for a car to have had many parts changed. Beyond basic features, an 850 can be identified in greater detail through the presence and location of identification numbers, body pressings and other components.
A list of all known identification codes for Australian Mini models, detailing unique car and engine number prefixes.
Last updated 13 April 2021