The vinyl styles, patterns and colours used on the seats all experienced alteration over the production period. As materials were Australian-sourced, the details are not typically shared with UK and overseas models.
Vinyl Pattern
Three different vinyl patterns were used. In the absence of formal BMC names, these are identified here as 'Black Fleck', 'Fly Wire', and 'Diagonal Stripe'. Each were available in their own range of colours. Approximate examples are provided below.

Style
In addition to changing the patterned vinyl, two other notable variations were made - the piping arrangement on the seat base and the type of vinyl complementing the patterned vinyl. With combinations of these, four distinct styles were used.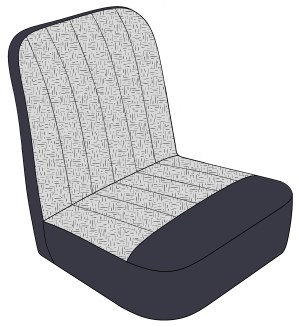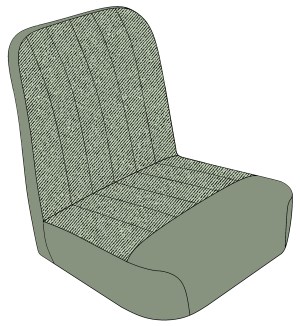 Last updated 26 September 2020