Morris 850 reaches 60 years old
Six decades have passed since BMC's baby Morris 850 first took to the public streets.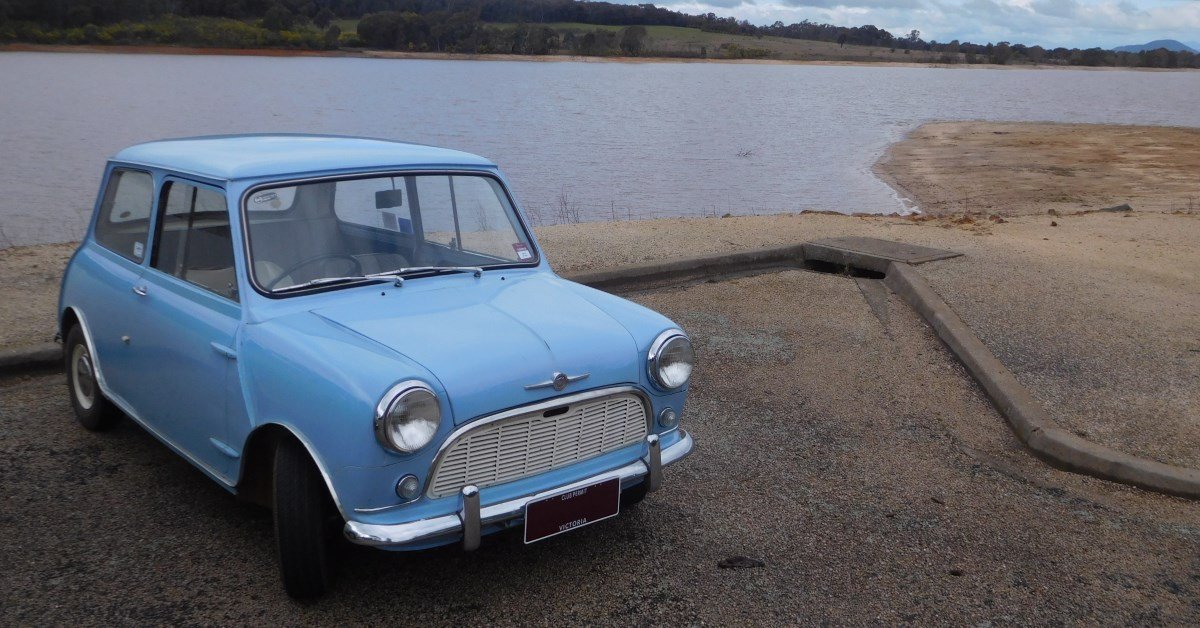 Sixty years ago, on Thursday 23 March 1961, BMC announced the birth of their new baby Morris 850 in major national papers, with 'visitors welcome from tomorrow'.
The Morris 850 was officially released the following day on Friday 24 March, making it the first Mini model to be available for sale in Australia (and thus this is also the 60th anniversary of Mini in Australia).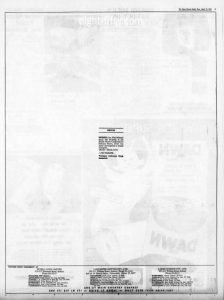 Demand for the car surpassed expectations and it was labelled a 'runaway Australian success'. Production was doubled before the end of the year to tackle wait times.
More than 60,000 cars were produced before the last car rolled off the line more than four years later.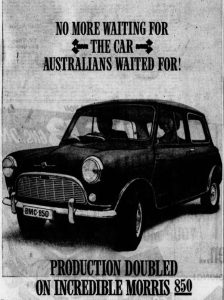 Celebrations
With any birthday naturally comes a celebration, and Mini anniversaries are traditionally marked with a series of large events and shows.
This year, however, is regrettably different as it continues to be necessary to maintain agility in response to COVID-19 safety considerations and restrictions. This makes it incredibly challenging to schedule and plan for events of any nature.
At time of writing there is just one local major event currently planned to celebrate the 60th anniversary of the Mini in Australia, however this page will be updated to reflect any further events announced in future.
Minis Down Under (MDU) 2021
Sunday 21 November, 2021 (formerly 1 August, 2021)
The Mini Car Club of NSW will present what is set to be 'the biggest gathering of Minis in Sydney for the decade'.
A large single-day display will be held at Rosehill Gardens in NSW, incorporating a show and shine, Mini only parking, trade stalls and merchandise, food stalls and more.
The coordination of this event is a huge credit to the Mini Car Club of NSW. It is no small feat to organise such an event in any year, let alone a year full of ever-changing COVID-19 restrictions.
For more information and updates on the event, keep an eye on the Mini Car Club of NSW website.
In consideration of COVID-19 restrictions, the event has now been rescheduled to Sunday 21 November, 2021.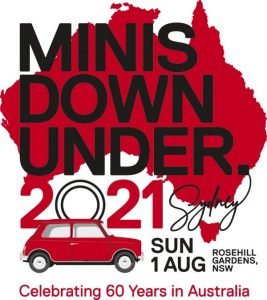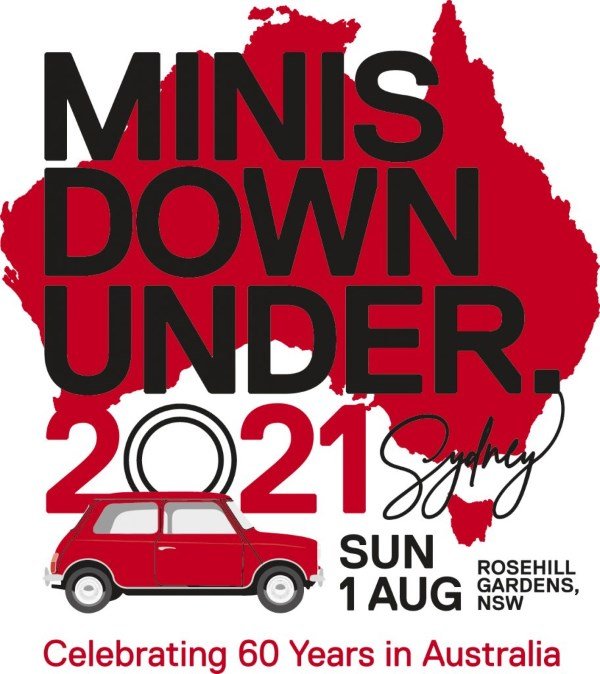 Other events
No other events to celebrate 60 years of the Morris 850 or Mini in Australia are currently scheduled.
This post will be updated with any new events as they are advertised.
Publications
Published and printed works that acknowledge and celebrate the 60th anniversary of Mini in Australia are shared below, and will be added to as more become available.
The Mini Experience Reloaded
The Mini Experience magazine is back! Publisher Craig Watson announced on 23 March (the 60th anniversary of the 'birth' of the Australian Mini) that the magazine would return as 15 digital-only issues.
The magazines, to be available exclusively on The Mini Experience website, are 'effectively "second editions" of the previously released The Mini Experience Reloaded magazines'.
As at time of launch, there are three issues currently online with the subsequent twelve to be released over the weeks that follow.
Access to the magazines will be available by a one-time paid subscription of $40, which equates to $2.67 per issue.
The new magazines can be found at theminiexperience.com.au. You can also read the publisher's announcement on The Mini Experience Reloaded Facebook page.