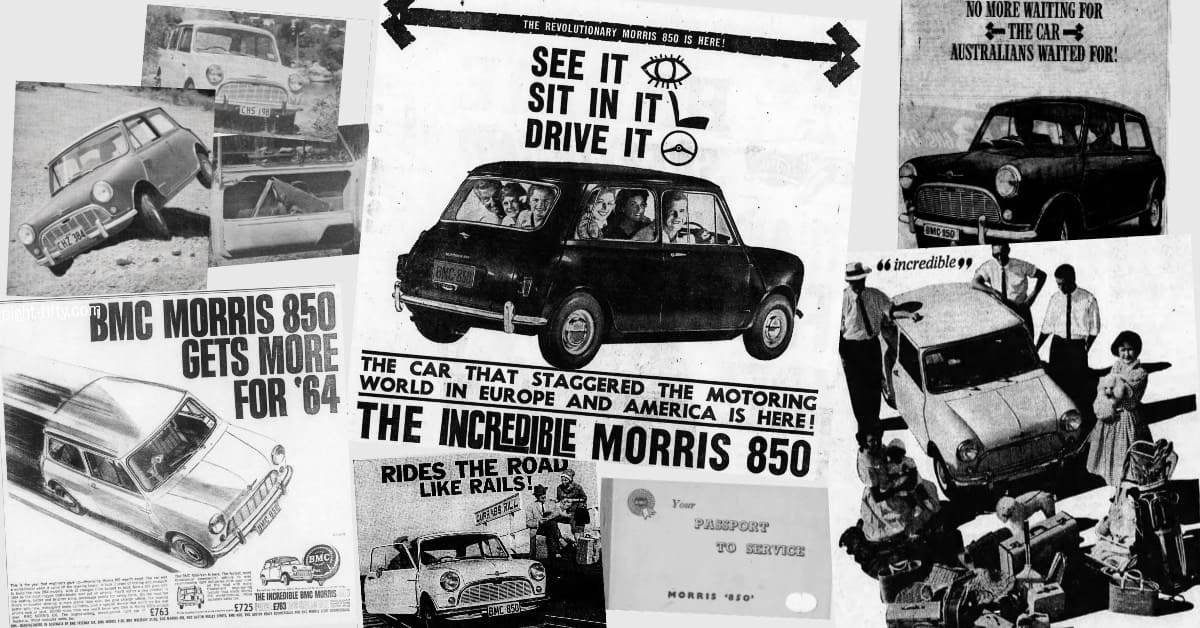 Advertising, dealership documents and press publications all formed an important role in getting customers into the dealership and purchasing their new car.
Though more than six decades have now passed since Morris 850s started driving out of showrooms, a lot of material from the period can still be found.
A significant volume of these items has been tracked down and now shared in new series of Sales pages.
Advertising
In an era with no computers or internet, print advertising dominated the marketing of the Morris 850.
Advertisements could regularly be seen in newspapers and magazines, and for those who were particularly interested, factory brochures were also available.
Select radio and video advertisements were produced as well (though copies are not quite ready to share here just yet).
Dealership
If advertising was successful and a customer entered the doors of a dealership, they would typically encounter factory accessories being promoted to personalise a car and make it even more enticing.
Upon a successful sale, a buyer would be presented with their driver's handbook, a passport to service, and introduced to the dealer network for ongoing support of their new purchase.
Press
Many articles were published by the press, most notably motoring magazines, sharing short reviews and detailed road tests
Though not necessarily a key part of all journeys to the dealership, support from the press provided more thorough information and guidance to potential customers, supporting the sales process.
See Sales to continue exploring.